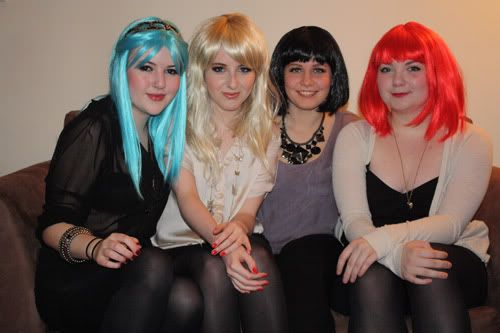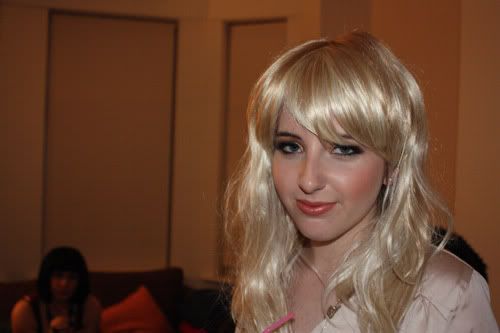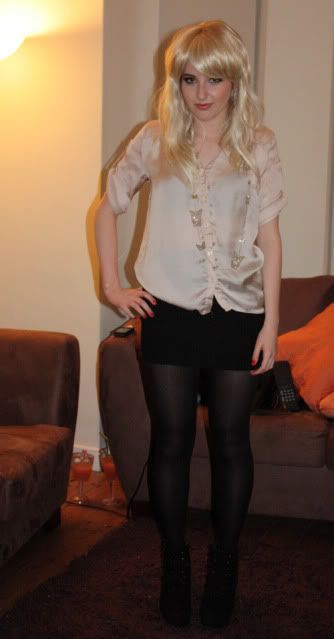 Blouse – New Look, Skirt – Topshop,
Shoe boots – Internacionale, Necklace – Accessorize
Well hello there! Have been a very busy girl lately and have finally had some time to sit and focus on the blog a little. Long overdue outfit post for you lot 🙂
Yesterday was my 20th birthday and we had a little party at our house then went out into Manchester. The theme was wigs and everyone actually stuck to it (although one guy wore a cushion cover…) and obviously I decided it would be funny to go blonde. It's most definitely a wig so don't worry!
I also had my makeup done at Mac in Selfridges as a treat from my boyfriend and I LOVED it. I asked for a gold/brown smokey eye and just whatever else. Came out with the eyeshadow she used for my brows, Shy Girl lippie and the false lashes I'm wearing. My skin looked so good when she put the foundation on, which I was so glad of because my skin has been a nightmare for the past couple of weeks. Wish I could've bought the foundation too but I have vowed to use up my others first. The blush was gorgeous too, think it was Melba. Oh and I got my nose pierced! That's all 🙂